The Virtues Project is a grassroot initiative founded in Canada in 1991 by Linda Kavelin-Popov, Dr Dan Popov and John Kavelin. It was honoured by the United Nations during the International Year of the Family as a "model global programme for families of all cultures".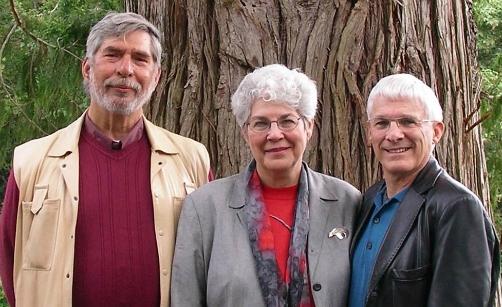 The Virtues Project empowers individuals to live more authentic meaningful lives, families to raise children with compassion and integrity, educators to create safe, caring, and high performing learning communities and leaders to encourage excellence and ethics in the work place.
The Five Strategies awaken the gifts of character, helping us to remember who we really are and to live by our highest values.
What I value, what you value, and what our neighbours value, may be vastly different. However virtues are something we all strive for, regardless of our cultural background, socio-economic status, position in society, the kind of job we hold, or what our age is.
We all want to feel loved, cared for, and respected. We all want to have the courage and confidence to be who we want to be too. This requires determination, perseverance, enthusiasm, patience, self-discipline, to name but a few virtues.
Dr Haim Ginott, clinical psychologist, child therapist, parent educator and author once said…
"I've come to the frightening conclusion that I am the decisive element in the classroom. As a teacher I possess a tremendous power to make a child's life miserable or joyous. I can be a tool of torture of an instrument of inspiration. I can humiliate or humour, hurt or heal. In all situations, it is my response that decides whether a crisis will be escalated or de-escalated and a child humanised or de-humanised."
At Your Place we try our hardest to remember this, the minute we step through the doors because our mood sets the scene for the day!
The mission of the Virtues Project is to provide empowering strategies that inspire the practice of virtues in everyday life.
There are five strategies that we use:
We 'Speak the Language of Virtues' because language has the power to inspire or discourage. Using virtues to acknowledge, guide, correct and thank, awakens the best within us.
We 'Recognise Teachable Moments' because recognising the virtues needed in daily challenges helps us become lifelong learners open to the lessons of character.
We 'Set Clear Boundaries' that are based on respect and restorative justice because this creates a climate of peace, cooperation and safety in our "school".
We 'Honour the Spirit' because we want to sustain our vision and purpose and by integrating virtues into our activities, surroundings, celebrations and the arts, we achieve this.
And 'We Offer Companioning' by being deeply present and listening with compassionate curiosity to guide others to find clarity and to create their own solutions. This supports healing and growth.
Speaking the Language of the Virtues
I see your friendliness asking John to sit by you.
I honour you for your helpfulness putting those things away.
I acknowledge you for your patience waiting quietly for the others to be ready.
That showed me a lot of respect using words and asking for a turn.
It was kind of you to find Jane's shoes for her.
You were being courageous to be the first to try this.
Thanks for being honest about what just happened.
How to give Virtues Guidance
We need to be friendly to our new people to make them feel welcome.
This is a time for showing courtesy to our visitors.
How can we practice reliability at tidy up time?
I need you to cooperate, please get in the car.
How to give a Virtues Correction
Please be kind to Anne, by not teasing rather being friendly towards her.
What would help you to be peaceful with each other?
What would be a considerate way to say that?
This is a time for peacefulness, please sit quietly with your hands on your lap.
Be cooperative now please!
Education
Character is destiny. Virtues are the content of our character. The Virtues Project nurtures our children in the skills and qualities they need to be successful throughout their lives. Although they are the oldest practices in the world, virtues are essential to the true goal of education – intelligence plus character. Too many of our children are technical wizards and moral illiterates. Power plus control leads to violence. Power plus compassion transforms bullies into leaders.
Each of us has both Strength Virtues that we can rely on, and Growth Virtues that are the challenges of our character. A lifelong learner never gives up hope that at any moment, we can awaken a virtue by choosing to live it. The Virtues Project is all about bringing virtues to life.